PRESS ENQUIRIES
Want to write about us? If you're after a quote from our colour experts, images, press releases or just want to find our more about our paint, please get in touch at press@coatpaints.com.

"Paint is mixed to order in an effort to cut waste and delivery is fast so you can get on with your home makeover as soon as possible." Evening Standard
FEATURED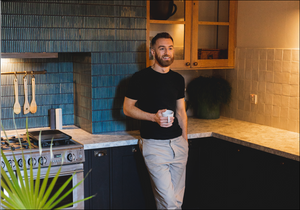 COLLABS
At COAT, we think that people really come together when sharing their home renovation experiences and we want to make sharing these moments a lot easier and fun. If you're a creator and are interested in working with us, please fill out this form and we will be in touch with you about potential opportunities.